This post brought to you by GiftCard.com. All opinions are 100% mine.
I wish I could really tell people that when they're out shopping for me…and it's not like I'm picky, but I swear, some people just have really really bad taste…
Like my older sister when she gave me a Chia Pet one year, and no, it wasn't a gag gift.
Or sometimes, it's not that I get a bad gift, it's just not what I was wanting…like the time I told Eric I really wanted a new pair of black shoes and instead I got three pairs of brown ones. Super cute they were, but three pairs of borwn shoes do not equal what I really wanted…
So please…please…stop buying me crap I don't want….instead, just get me a gift card.
Ah yes, the gift card….the most perfect of all gifts, honestly? How can anyone go wrong with a gift card?
Please, give me a gift card and let me buy the most perfect gift for myself!
Wait, what? You say that you don't like giving gift cards because they're not personal enough? Ha! Not anymore!
The best place to get gift cards is GiftCard.com because they have absolutely every single card you can bever be looking for, so you don't have to traipse all over town getting your mom the SpaFinder card and your dad the Best Buy one…you can do it all in one place, and you can shop in my most favorite way, sitting on your couch!
And as for personalization, GiftCard.com now has the very first design it yoursef Visa card! How cool is that? And they also have designs for any occasion….Christmas, birthdays, whatever you're celebrating…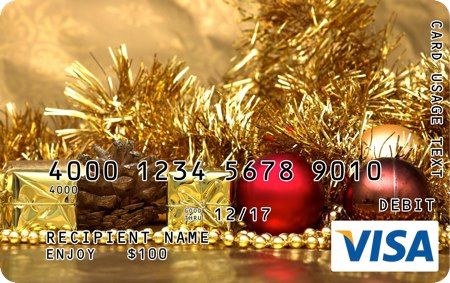 To stay updated on all the cool features and desings, make sure you follow them on @GiftCardLab on Twitter!