Have you ever said that before?
Do you know that every time I hear someone say those words my stomach feels as though it's been punched and I can barely breathe? Do you know that the first thing that pops into my head is a picture of my beautiful Brooke?
My Brooke. Who is by definition mentally retarded.
And yet people throw that word around in jest. To make fun of themselves or to make fun of other people.
Those clothes are so ugly, he looks retarded. Look at how she dances like a retard.


So she dances like a mentally handicapped person that's going to have to work harder than you ever will? He dresses like someone disabled that will have to fight for his rights every. single. day?


I hear those words and cringe on the inside…
But rarely will I say anything…I'm not comfortable with confrontation and I know that most of the time the person saying the word doesn't realize it's a major no-no…
So why am I saying something now?
There's a new movie out with Ryan Reynolds, The Change-Up, that's getting a bunch of attention for some negative dialogue…
Pretty much he goes to his friends house, sees his twins sitting there, comments that they aren't speaking yet-so are they retarded? Then proceeds to say, This one looks Downsy….
And then the special needs community responded…there are Facebook pages and groups dedicated to boycotting the movie….
Which got me thinking…
I can't stand to live in a world that feels the need to be so politically correct all of the time. Really…it annoys me, and I think that finding humor in people and situations keeps life fresh and interesting…we're human, we like to laugh…
But…
But…
This has such a negative tone to it. Downsy. Talk about a disabilty slur….
Do you all remember There's Something About Mary? With Cameron Diaz? In the movie she had a special needs brother, but any humor in the movie dealing with that fact was done in positive loving manner, I have never been offended. It's all about the spin…
Or the episode of Family Guy where Chris dates a girl with Down Syndrome? The character was actually voiced by an actress with Down Syndrome and again, it wasn't done in a negative she's so retarded fashion. I wasn't offended then either…it's all about the spin…
It's all about the spin….
And if America thinks that using a word like Downsy is okay, or that throwing retard around is acceptable…
Then for the first time ever I really have to worry about Brooke's future…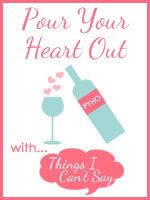 *I realize that some people are offended by the examples I gave, and I respect your opinion and I can understand why you feel that way…let's please not get into a battle of words….